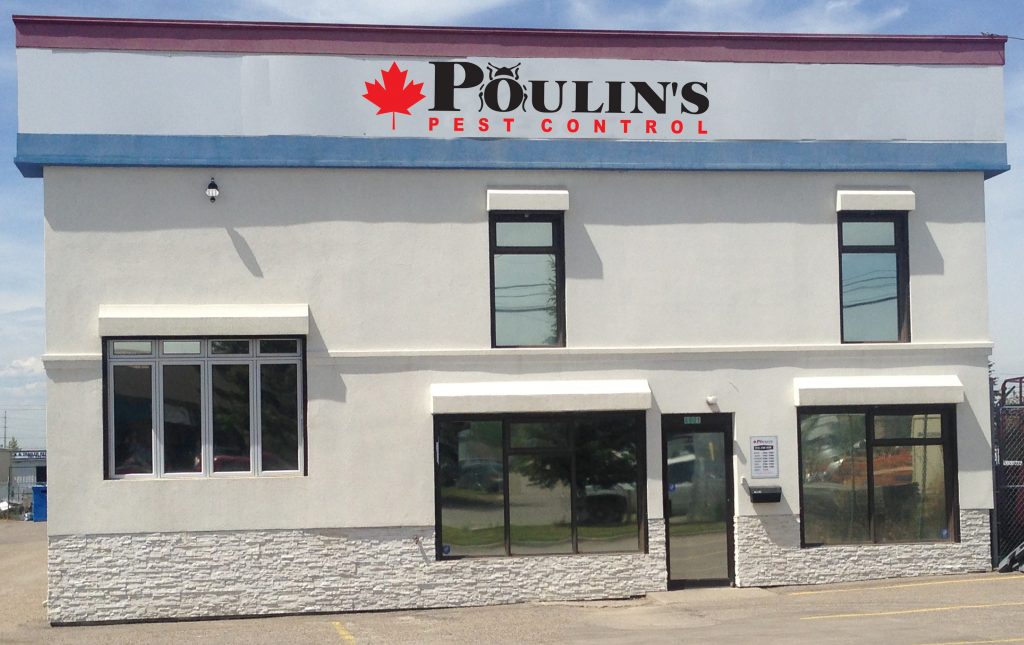 Hours:
| | |
| --- | --- |
| Monday | 8 AM – 4:30 PM |
| Tuesday | 8 AM – 4:30 PM |
| Wednesday | 8 AM – 4:30 PM |
| Thursday | 8 AM – 4:30 PM |
| Friday | 8 AM – 4:30 PM |
| Saturday | Closed |
| Sunday | Closed |
From the disease-spreading, to the stingers and biters, to the downright annoying, Calgary has its share of pests in any season. Whatever pests are pestering your home or business, Poulin's Pest Control is here to help you say goodbye to your unwelcome critters. Our work in Alberta dates back to the 1950s, and we continue serving customers in Calgary and throughout western Canada. Call us today at 1-877-533-2500 or submit the contact form below.
Commercial pest control in Calgary
At Poulin's Pest Control, we understand that no two businesses are alike. Whether you operate a restaurant, hotel, or grain farm, we have the commercial pest management solution you need. We take the time to understand the needs of your business so that our pest control treatments deliver optimal results with minimal disruption.
Poulin's commercial pest control services can take on the following:
Rodent control, including mice and rats
Bed bug control, which can include:
Mosquito control
Wildlife control
Pest clean-up and disinfecting
Washroom products and services
Pest control is your best form of defence because, let's face it: in your workplace, one pest sighting is too many. When you hire Poulin's Pest Control, we'll deploy an integrated pest management (IPM) program customized to your commercial needs. We'll inspect your property to identify conditions that may support the spread and survival of pests, and help you address these issues proactively to control your pest problem before it gets started.
When it comes to pest management in your place of business, you can't afford to skimp on pest control. As western Canada's oldest and largest pest control operation, Poulin's Pest Control has the experience most other companies lack. But we don't cling to old technologies; we employ the latest tools and techniques that combine effectiveness with environmental responsibility. That's bad news for your pests but good news for your company's reputation.
Why choose Poulin's Pest Control in Calgary?
Poulin's Pest Control believes in protecting the environment. We ensure a high level of commitment to sound environmental practices throughout our business. We focus on using non-chemical treatments as our first pest control option. When pesticides are required, we strive to use the most ecologically friendly ones and make the least environmental impact.
We encourage a high level of awareness of waste management and waste minimization. Our team is committed to recycling and reusing materials when practical. With all our business activities, we're always mindful of how we can be the most environmentally friendly. At Poulin's Pest Control, we take care to do our part in waste minimization at all levels of the job. That level of care protects every one of us.
Major cities serviced by Calgary, AB
Old, AB
Didsbury, AB
Crossfield, AB
Balzac, AB
Lake Louise, AB
Banff, AB
Canmore, AB
Black Diamond, AB
High River, AB
Aldersyde, AB
Brooks, AB
Drumheller, AB
Strathmore, AB
Langdon, AB
Chestermere, AB
Ponoka, AB
Lacombe, AB
Rimbey, AB
Black Faulds, AB
Innisfail, AB
Bowden, AB
Rocky Mountain House, AB
Sylvan Lake, AB
We also service multiple small towns in between these main cities or towns.
You have a pest problem, Poulin's Pest Control has the solution
No matter what pest problem your home or business may have, we have the solution. Our service programs are customized for your home, company and industry to ensure a pest-free environment.
Ask us about the following pests:
Cockroaches
Bed bugs
Rodents
Birds
Ants
Flies
Wasp nests
Centipedes
Insects
No foolin' with Poulin
We know your family is number one, and that's why we focus on being proactive. Not only do we get rid of all your pests, but we look for the issues that support pest survival and address these with you. We'll thoroughly inspect your home or business and build a customized program for your pest control needs. We want you to be confident that once the pests are out, they stay out. That's why there's no foolin' with Poulin!
All our pest control professionals undergo thorough classroom training, field training, and regular testing to ensure they're fully equipped with the knowledge and tools to perform every job properly. Every one of our employees entering your home is fully licensed and certified.
Poulin's Pest Control is a member of the Canadian Pest Management Association, National Pest Management Association, and British Columbia Pest Management Association.
Residential and commercial pest control in Calgary
Whether you have an urgent pest problem or need ongoing pest control services for your Calgary home or business, make Poulin's Pest Control your first contact. We have decades of satisfied customers to speak for our effective, responsible, and results-driven service. Call us today at 1-877-533-2500 or fill out the contact form below to request an estimate.
WHAT'S BUGGING YOU?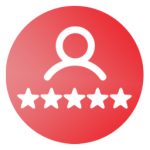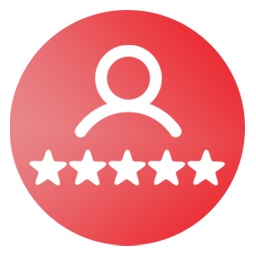 Professional, Knowledgeable, and Helpful
Use to live at a condo in East Vancouver, where I was being bitten by some unseen creature for many nights. Several neighbours said the building had used Poulin's to rid them of some cockroach infestation years before I lived there. Called Poulin's up and the exterminator was able to identify the pest as bed bugs. He applied the necessary chemicals throughout my unit but the life cycle of the bed bug required two more treatments over a span of several weeks before I was rid of them. Three different exterminators showed up and each of them was very professional, knowledgeable, and helpful in explaining how the treatment worked and how to identify the bed bugs breeding locations. Most thankful for their help in ridding of the pests.
Robert
Burnaby, BC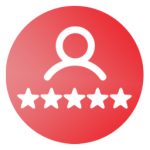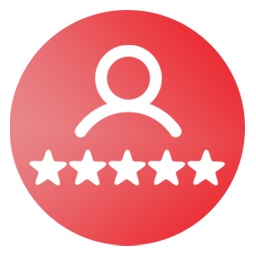 Courteous & Respectful
I have used Poulin's pest control a couple times for ants and wasps. Their team has always been courteous and respectful of my garden. I appreciate how they explain exactly what they are going to do and always let me know if I am not pleased with their work they will return. I would definitely recommend and use their services again.
Debbie
Winnipeg, MB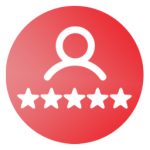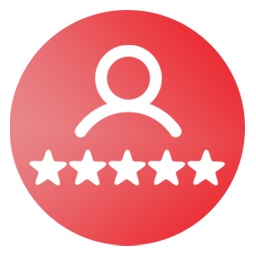 Do It Yourself Pest Supplies
Helpful staff when purchasing do it yourself pest supplies and the best exterminators you could hire.
Stephen
Winnipeg, MB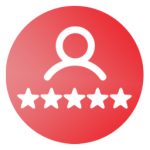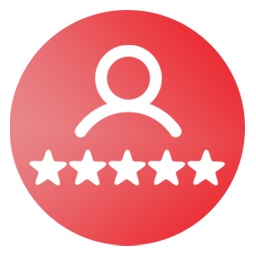 Kind Approach
I am a retired advisor in the financial field, I have dealt with many people across Canada and the US and want to express my pleasure with the way Poulin's Pest Control has treated my wife and me. We weren't treated as perpetrators but as victims, and we really appreciate the kind approach towards us and our efforts to make everything as easy and convenient as possible. Bottom line is – given the choice, we would rather have Poulin's than the bugs! We have lived in apartments for almost 70 years and have never had any problems with bugs before, this was a first for us and Poulin's made it very easy to get through, and for that we are very thankful.
Gord
Winnipeg, MB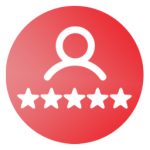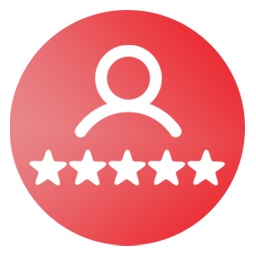 Prompt Service
We received prompt service to remove a wasp nest under our porch. When we discovered that the wasps had entered our home and created a second part of their nest there, Dennis came back and removed it all for no additional charge. Thank you!
Janet
Winnipeg, MB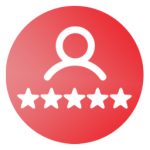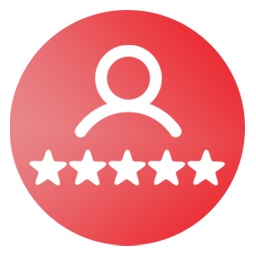 Great Service
We've always had great service from Poulin's Lethbridge. Jeff is easy and pleasant to work with and their technicians are very knowledgeable. Thanks for all you do guys.
Byron
Lethbridge, AB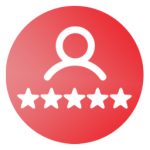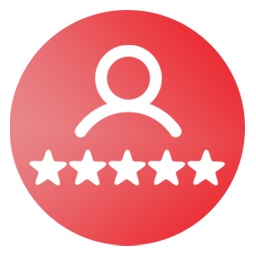 Wasp-Free
We had a bad wasp problem, we called and spoke with John he had some one out quickly to deal with it. They were friendly and professional. They took care of the problem so we are now wasp free. I would recommend them for dealing with pest problems.
Dave
Edmonton, AB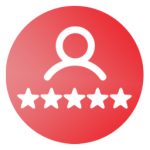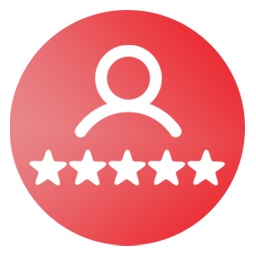 Conveniently Located
Hands down best place for all your rodent infestation needs. With a knowledgeable staff to help figure out what ever problems you may have. And conveniently located in the heart of the city.
Mike
Winnipeg, MB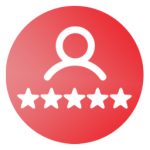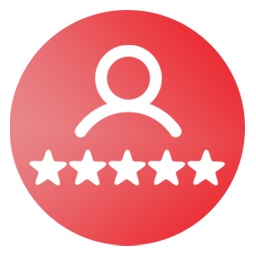 Solving the Issue
I contacted a few pest control companies with a potential infestation and Poulin's was the quickest getting back to me. Very knowledgeable and helpful. He walked me through solving the issue on my own with some products in his store which saved me a lot of money.
Brittany
Lethbridge, AB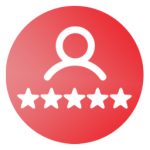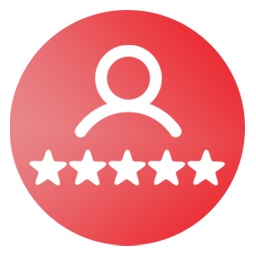 Peace of Mind
Hired Poulin's services to determine if there were animals who had burrowed in a garage. Employee came out and set traps. Then called for next two weeks to follow up as well as he came out 2 more times to check traps. He was very helpful and we were thankful there was no issue with any pests - now we have peace of mind!
Sylvia
Edmonton, AB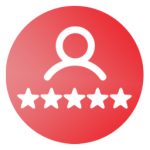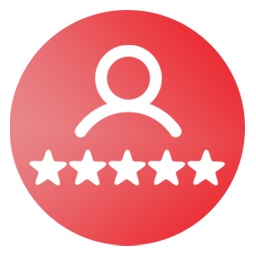 Get the Job Done
Great service at a competitive price Staff are friendly to deal with and they "get the job done." A solution for every pest problem! Treated me great
Larry
Winnipeg, MB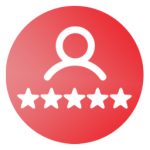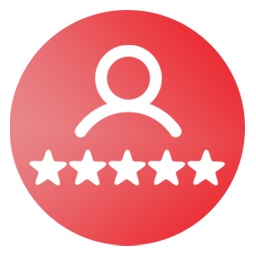 Best Service for Your Buck
Excellent service, followed up afterwards to ensure no further bugs left. Staff was very professional and prompt. Also very informative to ensure best service for your buck. Great company.
Tina
Edmonton, AB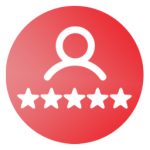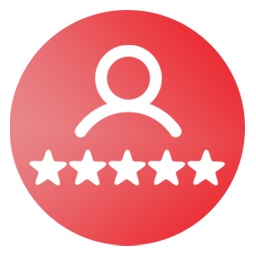 Polite and Courteous
We had a terrible case of bed bugs in one of our rental properties a while back. Poulin Pest Control was very polite and courteous and answered to our call very quickly. They were very informative about the entire procedure and I've yet to see another bed bug in that rental property. Extremely professional and great quality pest control in Calgary.
Julie
Calgary, AB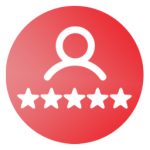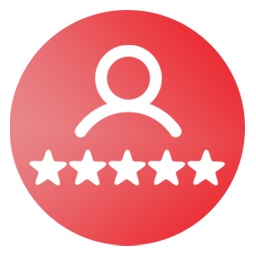 Excellent Experience
Excellent experience! We went to the Calgary Alberta location. There was some confusion with my father in laws ID, so he was having some trouble buying the bulk rat poison. However, they were able to sort it quickly and efficiently! Keep it up guys. Will go back for sure if I ever need to get rid of some critters. 5 stars. Great experience.
Jarett
Calgary, AB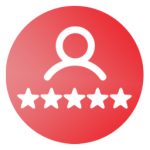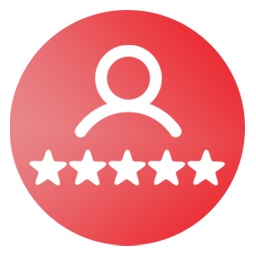 Terrific, Very Helpful
Have a "Pocket Gopher" issue out here in Springbank and the little critter is making quite a mess of my backyard. Kim who took my call really knew her stuff, was great to deal with and were able to send a tech out the same day. James (the tech dude) was terrific, very helpful explaining the situation and went on with the job. So far so good, excellent service.
Brent
Calgary, AB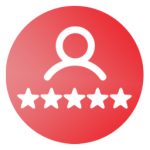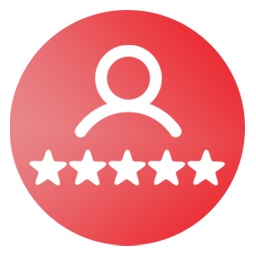 Quick to Act
Company was very helpful when I called and quick to act - they sent a guy down within the hour and I was amazed at the knowledge these guys have and the tricks to catch the smallest thing. Very reasonably priced and well worth it!
Picton
Winnipeg, MB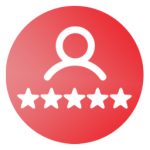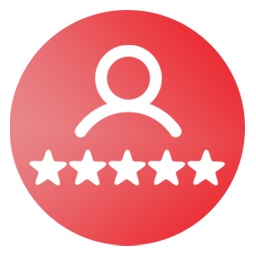 Answered All Questions
Very helpful staff they answered all my questions. They nice lady even stayed open late for me as I was running late. Would recommend to others!!
Sarah
Vancouver, BC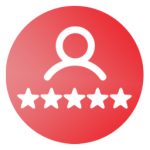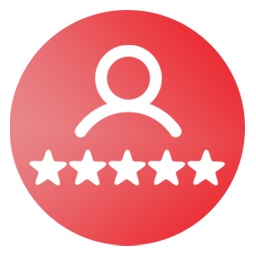 Helpful and Friendly
Extremely helpful and friendly.
Marni
Regina, SK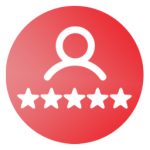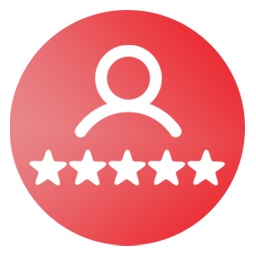 Bug-Free
Had issues with various bugs getting into my basement. Called up Poulin's and they sent someone over to inspect it. They quickly found the issue, solved it and have been bug-free ever since. I would definitely be back (hopefully won't need to) if I have any other pest related issues.
Home Owner
Winnipeg, MB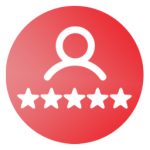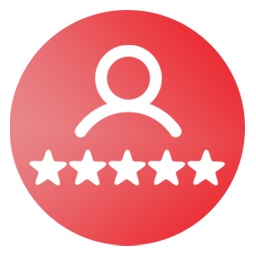 Affordable Options
Wow, just when I thought I was going to have to spend over 3g to replace everything in my home the lovey woman on the phone told me about the "Big-oven-thingy" lol. It was an affordable option and not to mention the convenience of it! Thank you so much!
Home Owner
Saskatoon, SK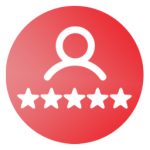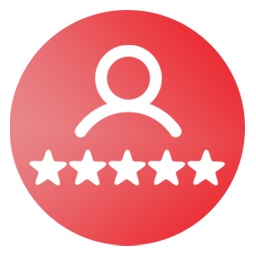 Excellent Product Variety
Great customer service and excellent product variety.
Blake
Winnipeg, MB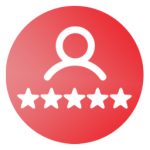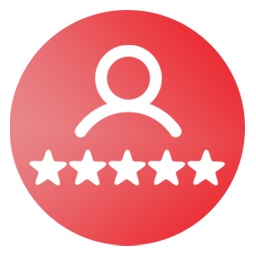 Diligent, Thorough & Friendly
Poulin's has been looking after the pest control at our 1,200-sow hog barn since 1994 and have always served us well. To date, we have never received quite the service the new technician is providing for us. He is diligent, thorough and sincerely doing his job, and he is friendly to boot.
Sylvia
Brandon, MB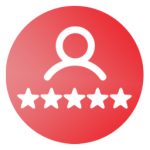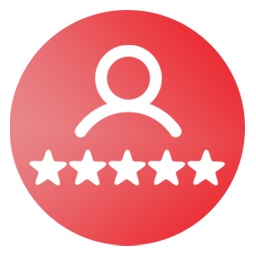 Thankful for Poulin's
I am very satisfied and thankful for Poulin's service. Having bedbug is an extreme stressful experience. The heat treatment is very thorough. The technicians are thoughtful and serious with their task. I highly recommend their service.
Rosanna
Winnipeg, MB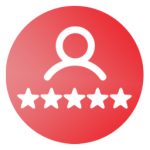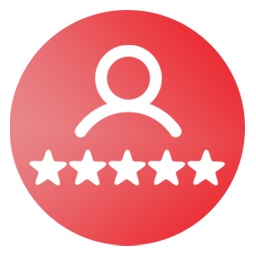 Informative and Helpful
Informative and helpful. Good job Poulins...they helped me get rid of the wasps nest in my back yard.
Mike
Winnipeg, MB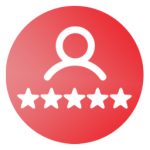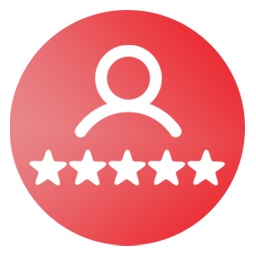 Friendly, Knowledgeable Staff
Friendly knowledgeable staff if you find an infestation bring a sample they can identify for you and recommend products.
Jeanette
Winnipeg, MB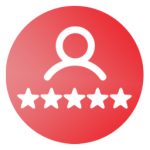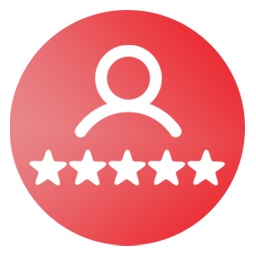 Extremely Thorough
Cody recently came to my home to deal with a plague of carpenter ants. He was extremely thorough, inspecting both exterior and interior of the house. He explained the source of the problem and dealt with it in very knowledgeable fashion. Efficiency, helpfulness, and a winning personality.
Joanna
Regina, SK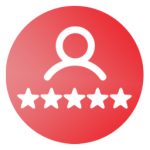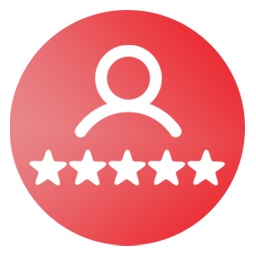 Professional Workers
I have always experienced friendly and professional workers. We have used this company for years. They come twice a year to keep the mice outside, feeding them from camouflaged rock bait stations. Haven't had a problem since their initial visit.
Jeanette
Calgary, AB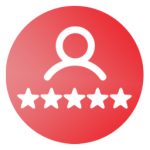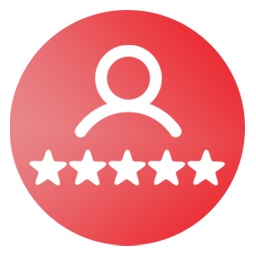 Great Prices
Great prices, products and services. Staff always friendly. Helping someone right now get heat treatment of personal items on their site at Poulin's.
Len
Winnipeg, MB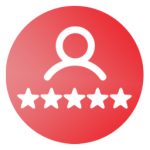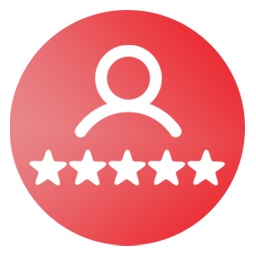 Fountain of Information
Chris is an excellent employee. He did not get frustrated with any of the tenants who were not ready for their treatments. He was especially helpful and knowledgeable with answering questions and was a fountain of information. He was very patient with everyone.
Mary-Anne
Regina, SK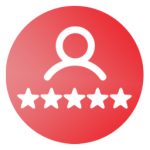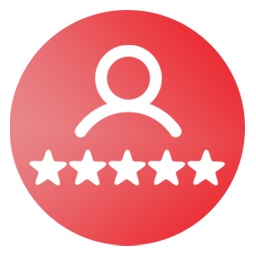 Really Care and It Shows
After having 16 pipes chewed through by rats in my house, they did a phenomenal job getting rid of the little buggers. It happened back in November 2013 and they just came by the other day to check up on my attic at no cost. They really care about the job they do and it shows!!
Courtney
Port Coquitlam, BC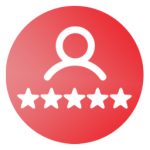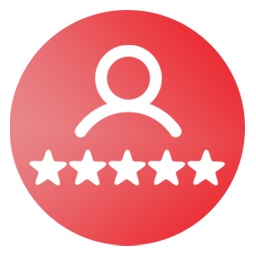 Very Satisfied
I am very satisfied and thankful for Poulin's service. Having bedbug is an extremely stressful experience. The heat treatment is very thorough. The technicians are thoughtful and serious with their task. I highly recommend their service.
Rosanna
Winnipeg, MB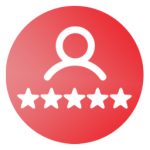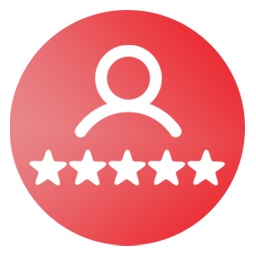 Best Stuff
They have the best stuff there! All the products are worth every penny.
Dea
Saskatoon, SK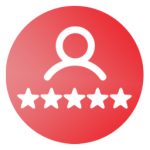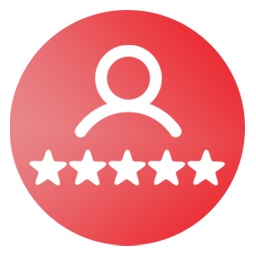 On-site Facility
A friend needed help taking some beds and other items to Poulin's to get his items treated for bed bugs. They have an onsite facility to treat large items. That is helpful if you ever need to get it done.
Richard
Winnipeg, MB